Welcome to my corner of the Adirondacks.

Thank you for taking the time to visit our site here on the Internet.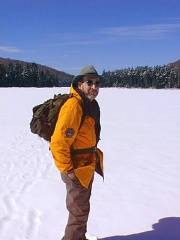 Hi, I'm Jerry Roberts. I hope you enjoyed visiting and will come in person to trek with us. I am very fortunate to be able to live and Guide in the most beautiful place on earth. This is the place where I grew up. My wife Barbara and I also chose to make the Adirondacks our home. I hope that you will decide to spend some time with us here in the Adirondacks. I will do my best to show you what I feel is so special about this fantastic place.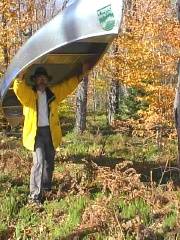 I have been blessed with the ability to be in the Adirondacks for my whole life.
I am continually amazed at the awesome beauty and spectacular power of nature, especially here in the Adirondacks.
The amazing spectrum of sights, smells and sounds run from the delicate Indian Slippers and Arrowleaf   blossoms, to the odor of balsam on the gentle night air, to the terrifying power and force of an Adirondack storm thundering across a lake or down Avalanche Pass.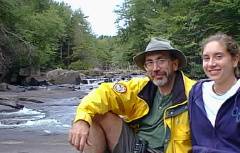 I hope that you will come and experience the eerie, haunting wail of loons or the roaring sounds of a waterfall after a summer storm has crashed through.
I look forward to guiding you through the wild lands so that you can truly experience the Adirondacks in all her majestic splendor.